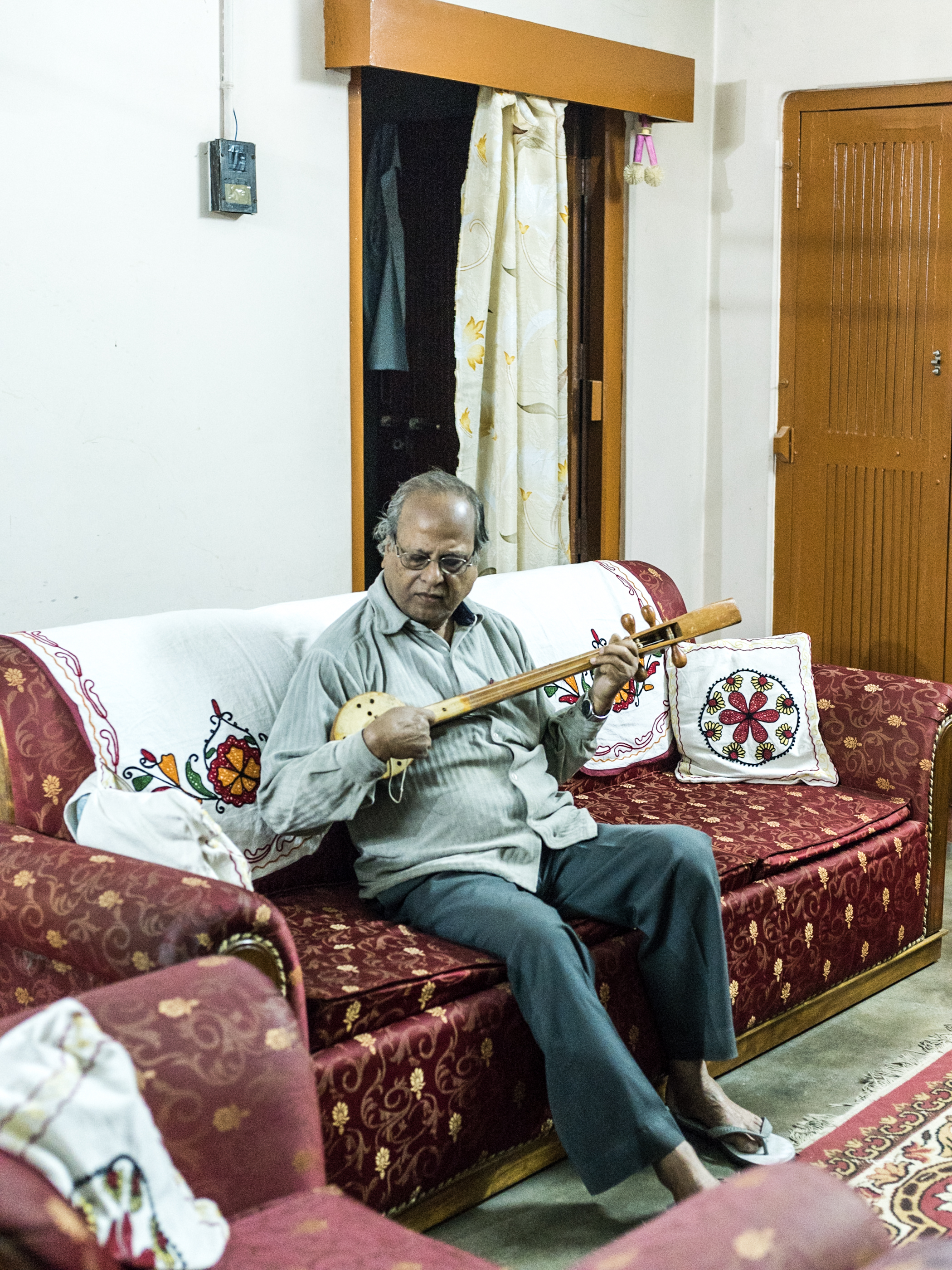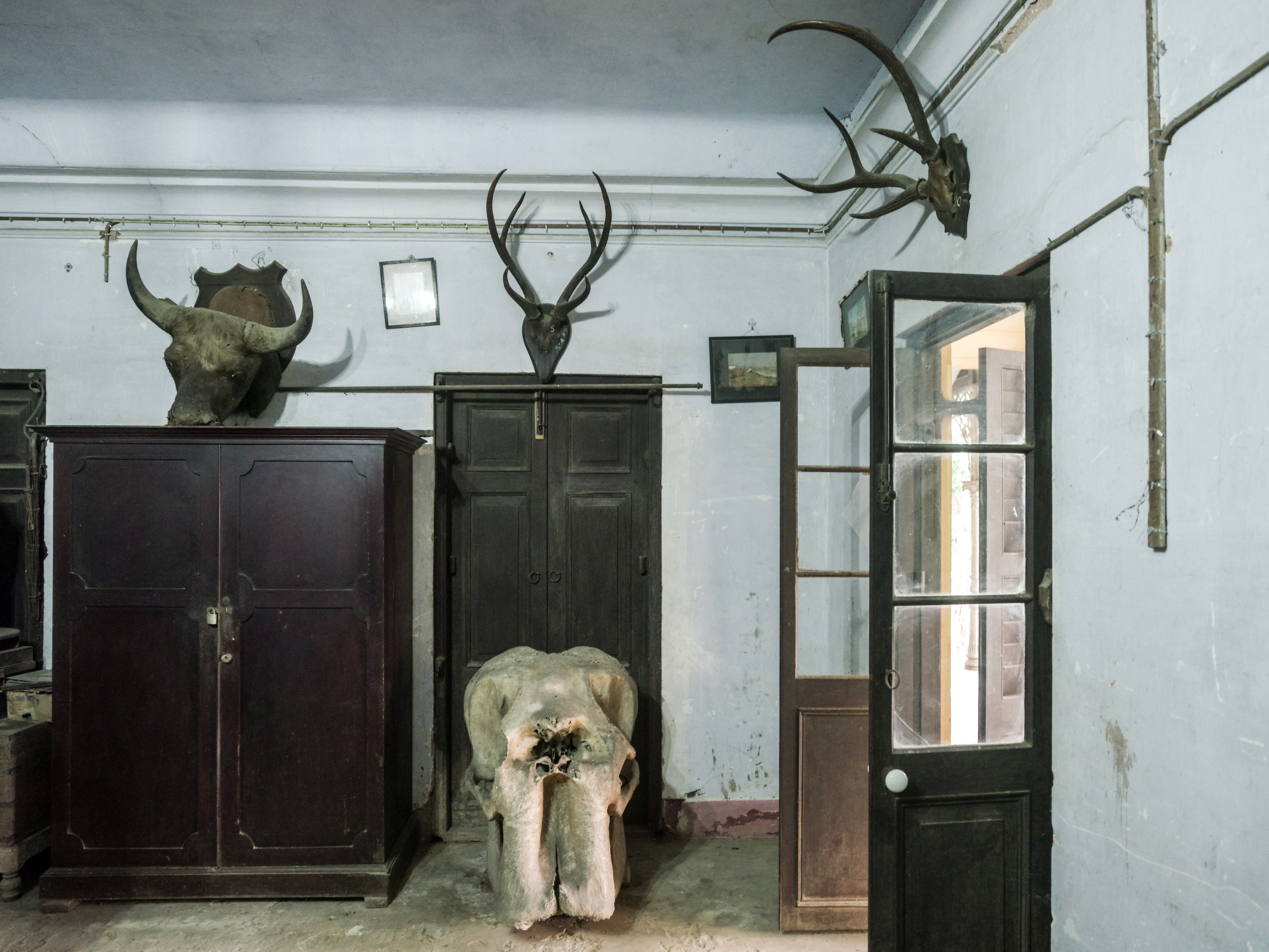 One is never far from the Brahmaputra in western Assam. On a subcontinent where rivers are personified as female progeny of the gods, the "son of Brahma" is an exception. The river floods seasonally, unforgiving and capricious in its course. The people closest to him live in perpetual fear of his trajectory, and he occupies a central place in the region's songs and mythology.

In one legend, a woman named Behula accompanies the corpse of her husband, Lakshmindara, on a raft down the Brahmaputra—popular belief in eastern India holds that a person killed by snakebite should be set afloat on the river. The raft passes several hamlets while the corpse swells and putrefies. Onlookers assume that Behula is mad, but she cannot be dissuaded. "Either I shall die with him or he will come to life and I shall be beside him when he does," she declares. Behula prays to Manasa—the goddess of snakes—who, the story goes, ensures that the raft survives whirlpools and crocodile attacks. Behula's perseverance is rewarded when Manasa brings Lakshmindara back to life.

I felt in some ways that I was adrift on the Brahmaputra. Culturally rootless, having had a cosmopolitan upbringing in Mumbai in a Punjabi family that suffered from a cultural amnesia induced by Partition, I was neither conversant in my mother tongue nor immersed in a vernacular folk tradition. My wife Mrigayanka, on the other hand, was rooted in Goalpara, with both sides of her family based in the region, between Dhubri and the town of Gauripur. It took me years to notice that when she thought no one was listening, Mrigayanka would hum haunting, melancholic songs in a dialect similar to both Bengali and Assamese—a reflection of the blend that informs Goalpara culture.

One song in particular, Dine Dine, which begins with the line, "It crumbles day by day, the bright mansion moulds away, god crumbles in its own way," was a lament for the Rajbanshi people—a dispossessed community whose lands were divided between the colonial borders of Assam, Bengal and Behar in the nineteenth century. The elision of their identity began soon after, and is apparent in colonial documents. The title for an image of an elderly Rajbanshi man in "The People of India," a nineteenth-century British ethnographic album compiled in the wake of the 1857 revolt, reads "Rajbansi. Aboriginal. Now Hindoos." This description is both pejorative and inaccurate, since the Rajbanshis were not entirely Hindu. Their folk culture, language and traditions were relegated to obscurity, subsumed by a larger regional identity. They became cultural nomads.

Dine Dine had been sung by Mrigayanka's pishi, or aunt, Pratima Barua Pandey—the princess of Gauripur, who abandoned her education in the 1950s to collect local folk songs. She was fondly called Hastir Kanya—daughter of the elephants—after her well-known song about a woman who is expelled from society and lives with elephants that crown her their queen. According to Pandey's biography, when she was asked why she did not sing the more conventional Rabindra Sangeet, she said, "I am a woman made of clay, I sing songs for the soil, I mix with common people because I know without them society cannot survive." Through her music, she retrieved local lore, myth and legend from the brink of oblivion.

Following in Pandey's footsteps, I travelled to this corner of Assam, where the Brahmaputra bends. I took in the region's poems and myths,its wandering minstrels' ballads—about folk gods and godesses, majhis or boatmen, hostis or elephants, flirting, longing and love, bonded labour, hunger, exploitation and the banality of existence. Using local songs as a map, I attempted to sculpt a new, amorphous personal identity. I felt that I had inherited the region's bi-cultural identity through marriage. Like Lakshmindara, who was brought back to life by Manasa, I was born again part Goalpariya.